Advance check-in screens allow your guests to check-in online
In order to setup check-in screens, first you'll need to create a check-in group.
After giving the group a name, you can select the properties that are in this group. Once that is done, you can set up the options that will apply.
Tip: If you need different check-in screens for different guest bookings (for example if you have premium and standard properties), you can create a new group and configure each as you wish.
The screen options allow you to configure which details you require from your guests.
Tip: You can make information mandatory by selecting the Required field? tick box. Guests must provide this before they can successfully check-in.
What will my guests see during check-in?
Screen 1. Contact Details
This screen enables you to capture your guest's basic contact details. If you have connected a third-party calendar, a lot of this information may already be pre-filled (but still editable):
Email
First name
Last name
DOB
Contact telephone number
Company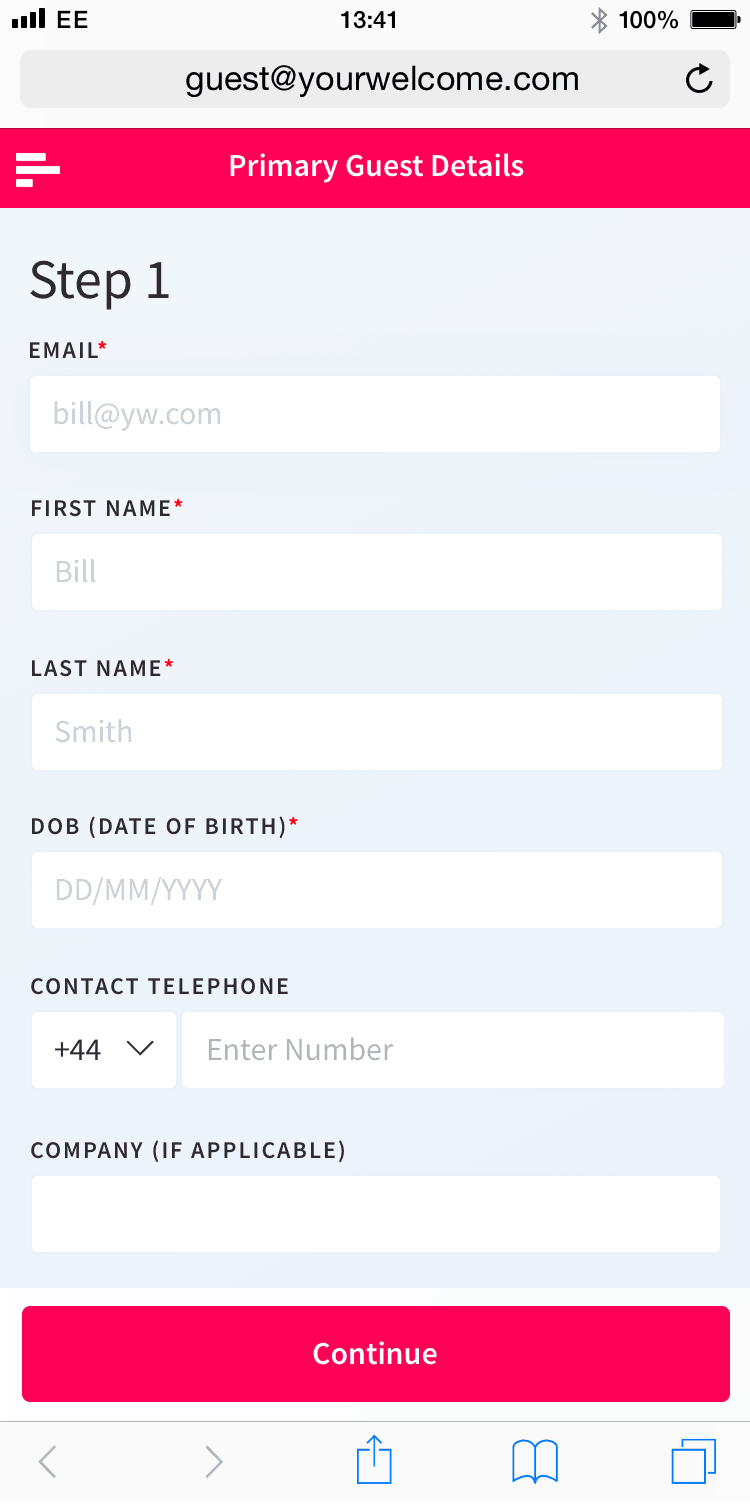 Screen 2. Contact Address
This screen enables you to capture your guest's home or business address. You can use it to verify their payment details, or (with their permission) for your own marketing purposes. Option include:
Address line 1
Address line 2
City
Country
Postcode / Zip code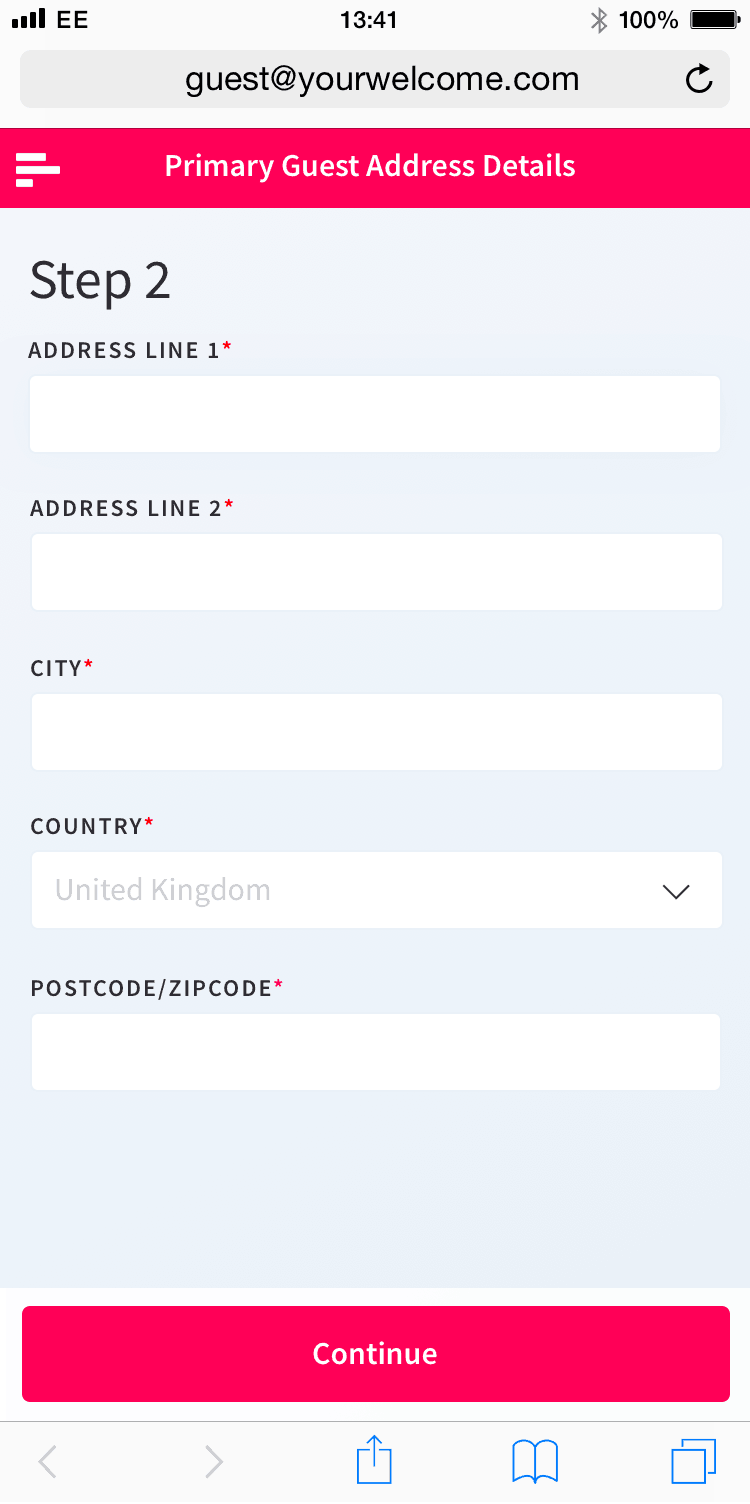 This screen enables you to capture your guest's identification details, along with a photo of the ID. This information is stored securely and available to you upon request:
Nationality
Identification Type (a list including most common ID types)
Identification Number
ID Image upload
Residence
Next Destination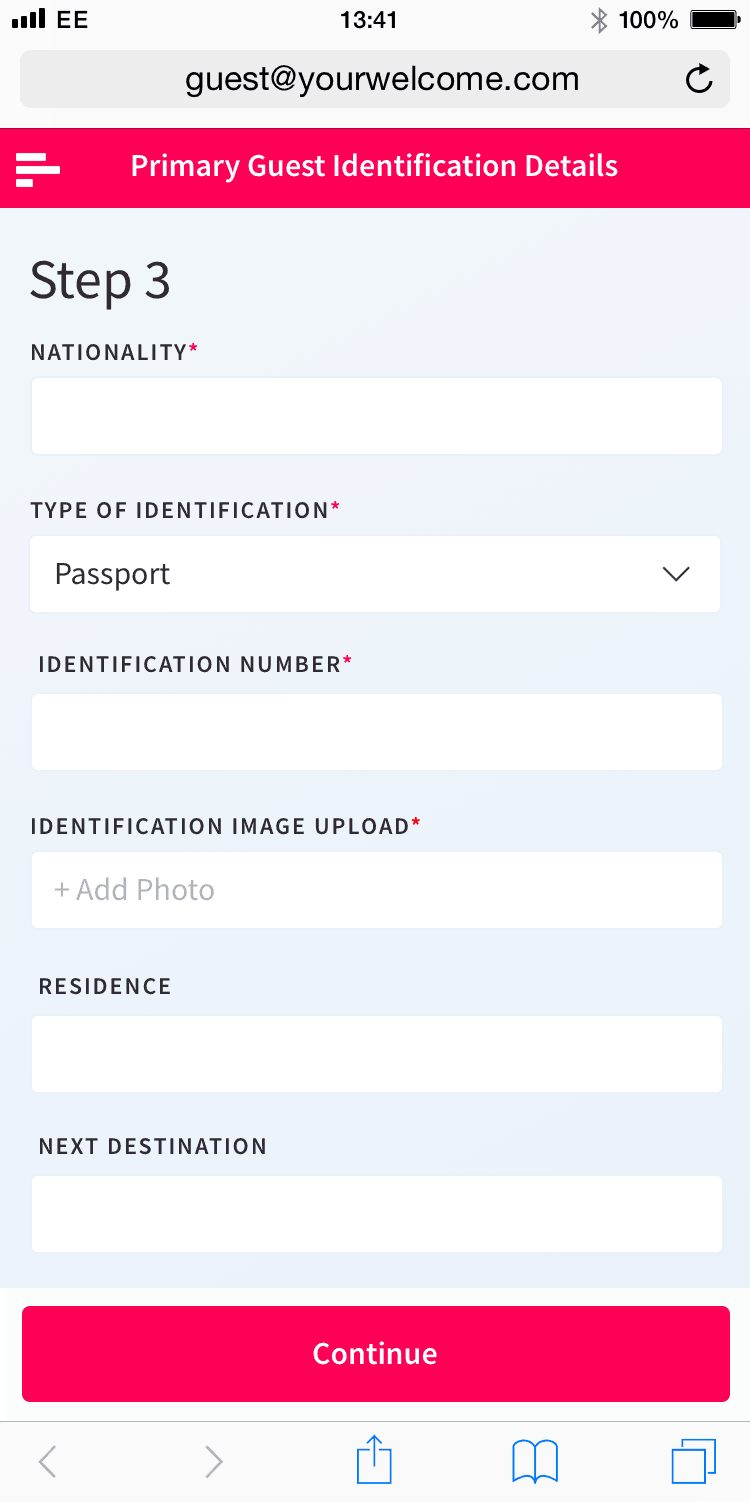 Screen 4. Additional Guests
Enabling this option will ask your guests to provide a name and email address for all additional adults staying with them:
First name
Last name
Email address
Contact telephone number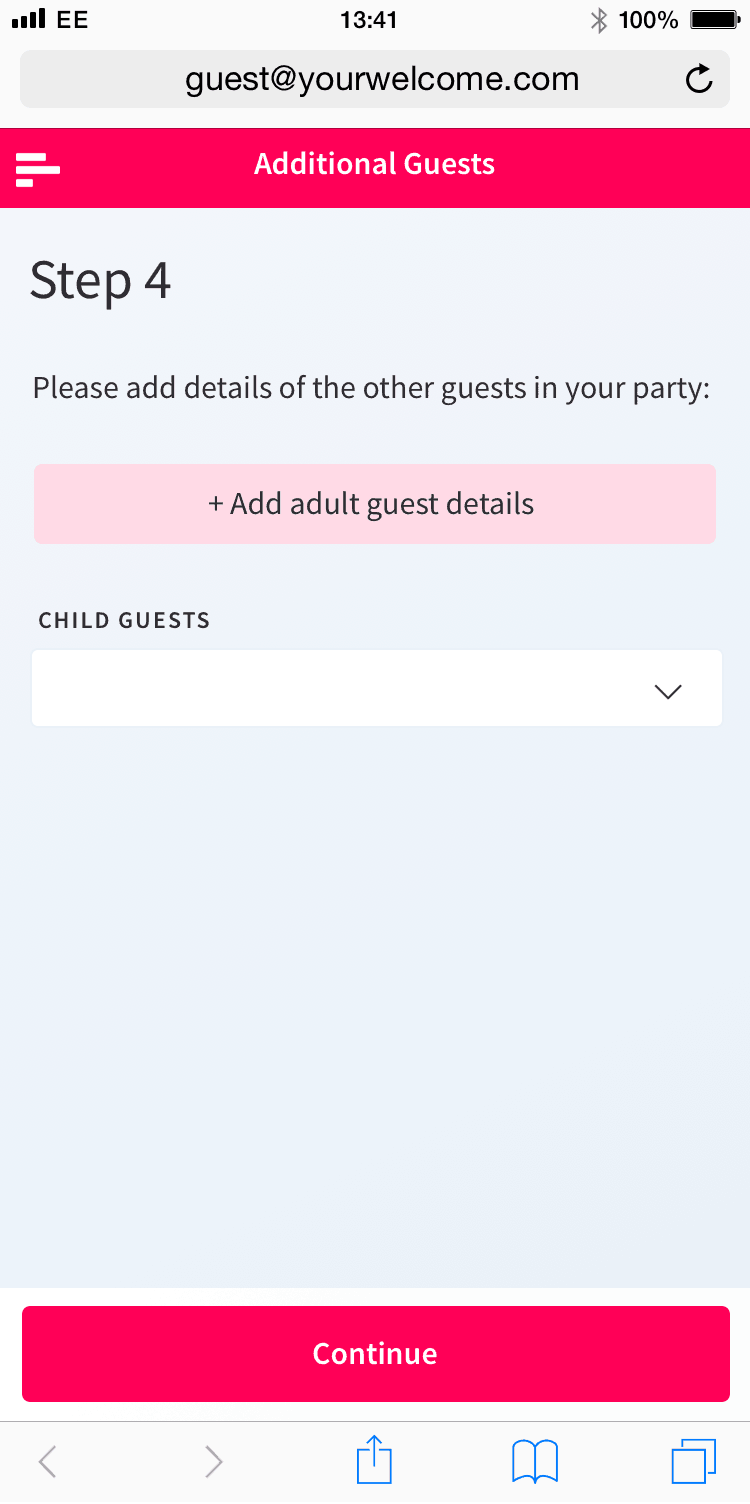 Ask your guests to supply an accurate time of arrival by enabling the Arrival Time screen:
Guest ETA
Method of arrival
Flight number
Additional message