Here you can create your workflow templates which consist of a group of messages. Define the order, add delays in between messages and add triggers so your guests are receiving the correct messages based on their actions. We have created some workflow templates to help you get started however if you already have a flow in mind choose bespoke workflow below. You should create different workflows for different situations; for example, you could create one workflow for a check-in that requires guest ID's and another for remarketing.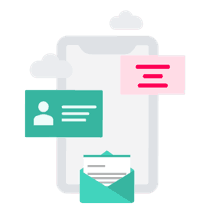 What is a Message?
Messages consist of content and calls to actions (e.g. upload an ID Image button).
What is a Delay?
Give some time for your guests to open their messages by setting a delay between each message.
What is a Workflow?
Workflows consist of mutliple messages that will be sent to your guest.
What is a Trigger?
A trigger is an 'action' that your guest may do during Advance check-in. For example you can send an email based on whether the guest has paid a deposit or checked in.